Between two rows of houses is this patch if pampas grass. The blades and seed pods are easily 8 feet tall. There could've been an elephant hiding in there all summer and no on would have been the wiser. I see it on my walk every day and think about how to get a creative picture of it.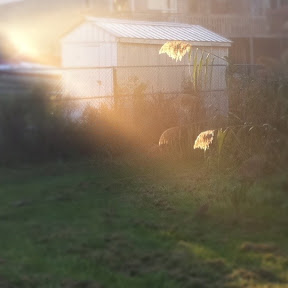 I guess sometimes it's all about waiting for the right moment and having patience because this is what presented itself this morning. A ray of sunlight pushing through the light morning fog between two houses to bathe only three of the seed heads in golden light while leaving the rest of the scene in shadow except for where the sun hit the cut grass in the foreground. An artist's dream!
Makes me want to work on my patience bone.
- Posted using BlogPress from my iPhone
Location:Kingston